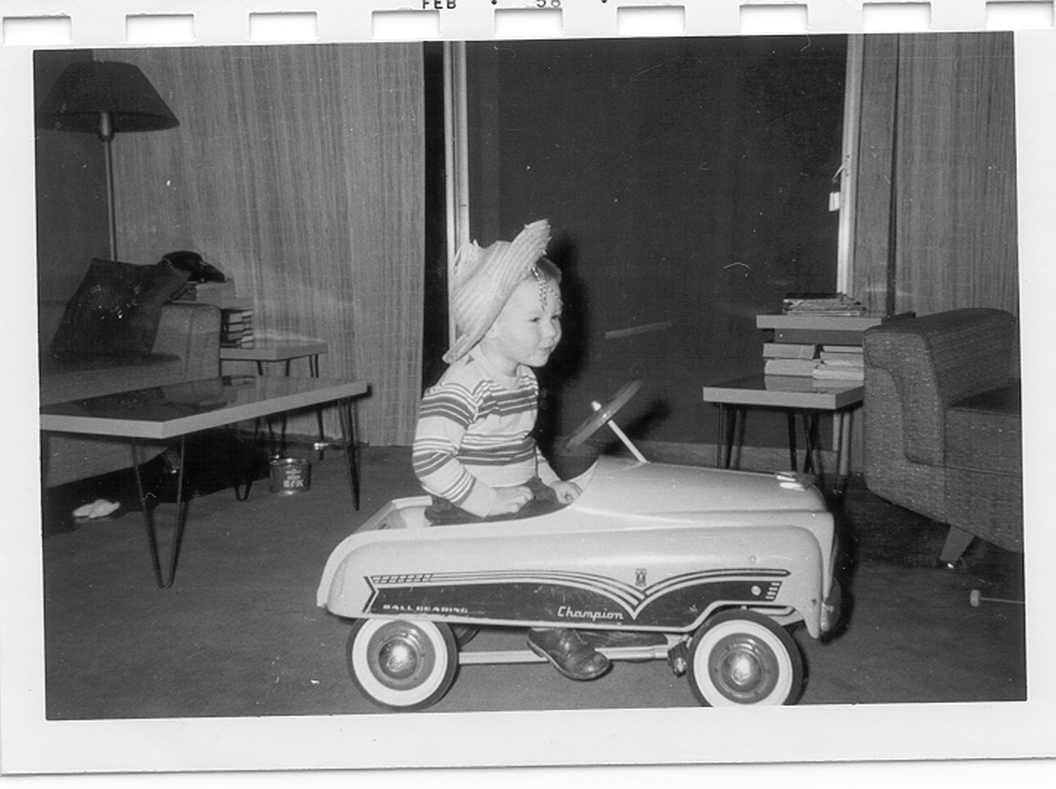 Some are born to write copy, they say. Others achieve it by dint of grinding effort, and still others, poor devils, have it thrust upon them.
In my case it was all three, although not in that order.
I have always had a fertile imagination, and I've always told stories. My junior high detention records will corroborate this. Occasionally I wrote those stories down. But the idea of doing it for a living never crossed my mind.
I emerged from university with a graduate degree in musical theory and exactly one English class in seven years. In hindsight it was the perfect preparation.
Inexplicably, the job market for musical theoreticians was tight in those days. I found employment of a sort, lifting boxes and stacking tires for a bike company. The enterprise was so small that when a truckload of tires came in, the owner would pay me $100 per night to sleep in the dirt in the back lot with them, keeping watch against tire rustlers because there was no place in his 20×40-foot warehouse for all that rubber.
Fast forward another few years and I was the sales manager and alleged head of marketing for another startup bike company. We had a strong agency working on our first brochure, but like a lot of enthusiast categories, bikes are hard to write about if you're not deeply involved with them.  And their writers weren't.
We fired three otherwise excellent writers off that job. In due course someone suggested I write some copy as an example—a real writer would take it from there. I did and the real writer became a combination editor and drill sergeant. He put me through as many as a dozen drafts for every spread of that fourteen-page (gatefold cover) brochure, sort of an introduction to the writing craft via death march.
That brochure was the first thing I'd ever written for money, and I had no understanding of the local Addy's significance when we won it. But I knew my sales days were gone forever.
Since that time, I've told stories freelance, agency-side, and client-side. I've told stories about everything from hi-tech and specialty sporting (more bicycles) to wheelchairs, haptic gaming technology, destination travel, and gourmet catering. One-person startups have hired me to tell their stories. As have the likes of Cisco Systems, Microsoft, HP, Oracle, Hyundai, Delta Airlines, Coca-Cola, Intel, General Electric and, yes, more than a dozen bike companies.
So you want to know how I got to be a copywriter? Let me tell you a story.