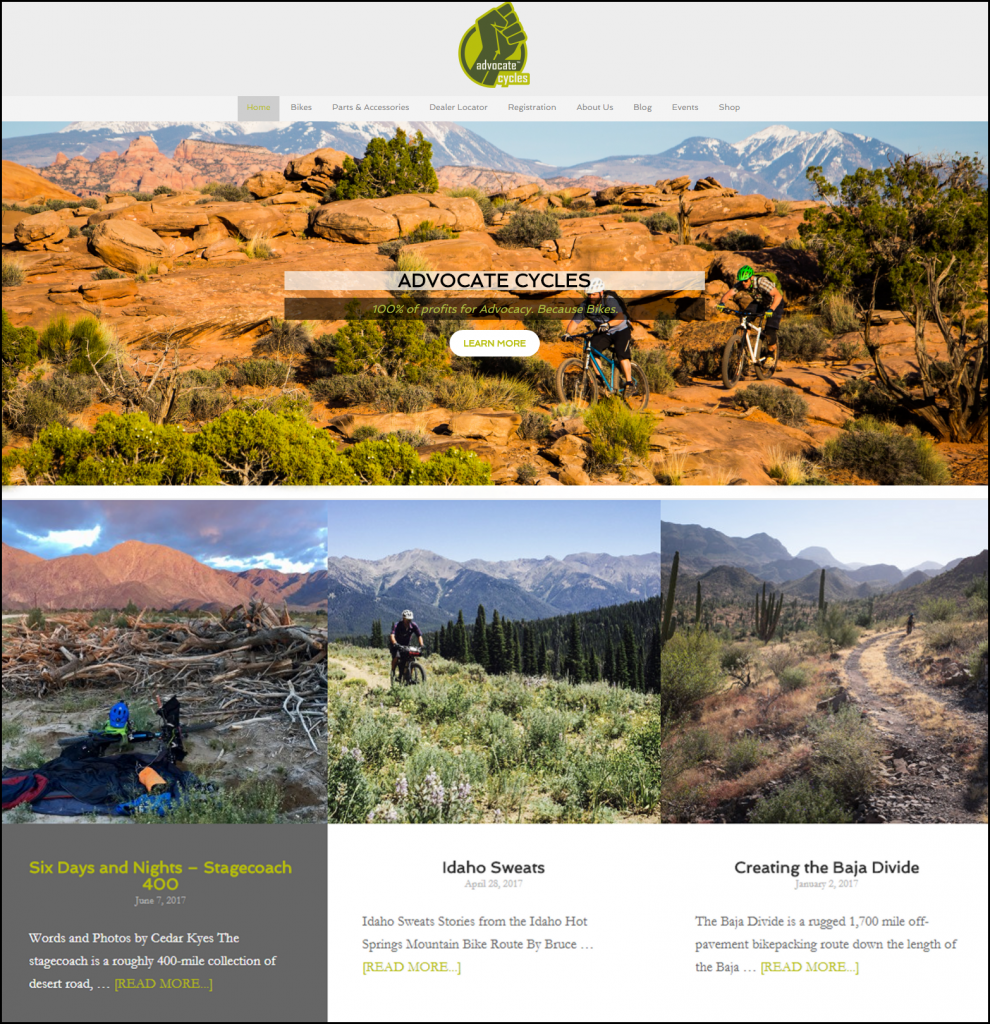 What can you say  about a bike company that gives every cent of its profits to bicycle advocacy? When Advocate Cycles founder Tim Kruger called me about creating a website for his startup, all I could say was "Yes."
We began with a full brand positioning. Out of this came a three-branched objective with an unusual order of priorities: inform and educate the cycling population about the brand's advocacy mission; show the resulting experience both from the product/riding side and the location/advocacy side; and by the way, sell a few bikes.
In addition to filling the site with beautiful client-supplied photography, I created an unusual compound voice for the brand. No-nonsense but nontechnical for the advocacy side (tricky, given the amount of legalese); slightly more relaxed (but more tech-y) from the product/riding side.